AFV Sim specialises in designing, manufacturing and supplying high fidelity simulated training equipment for a range of armoured land vehicles and platforms.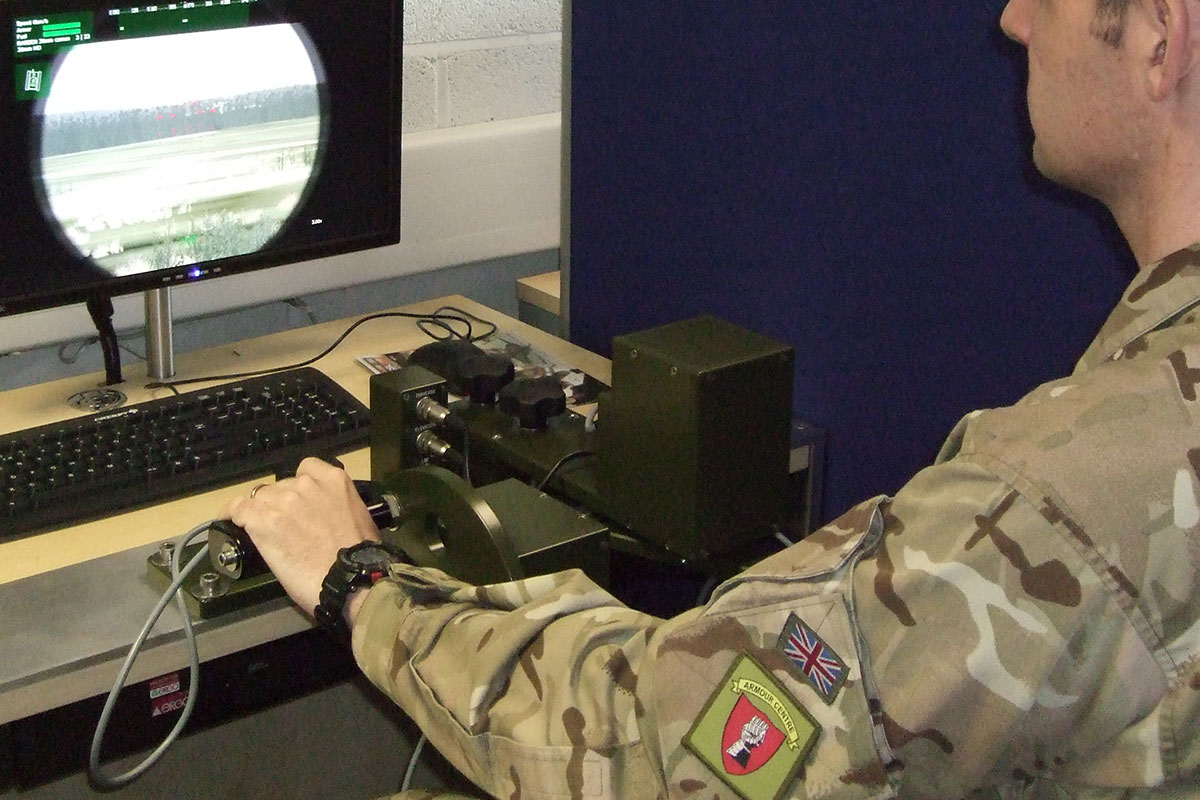 training devices for the
armed forces and defence industries
The latest Armoured Fighting Vehicles use complex control handles and panels, with multi-functional switches and buttons which require the crews to undergo intensive training. Using AFV Sim's simulation training devices as part of a desktop trainer, Commanders and Gunners are able to learn, develop and practice essential skills in a classroom environment. The requirement of the original equipment controls, platforms, vehicles or training grounds can be greatly reduced.
A focus on
armoured land vehicles and platforms
AFV Sim have supplied simulation training devices for the crews and operators of:
M1 Abrams MBT

Leopard 2 MBT

Challenger 2 MBT

LEOPARD 1 MBT

M2 Bradley IFV

CV9030 IFV

CV9035 IFV
CV9040 IFV

BMP-2 IFV

Warrior IFV

Scimitar Reconnaissance Vehicle

Protector Remote Weapon Station
compatible with
simulation training software 
The devices are supplied with a USB interface, enabling them to be used with standard desktop or laptop computers and are compatible with simulation training software commonly used by armed forces across the globe. 
offering custom
design and manufacture
AFV Sim can custom design and manufacture simulation training versions of control handles, instrument panels and monitors for other vehicles and platforms not listed and can also convert the original equipment to a USB interface.
The devices can be supplied as individual units and integrated with specifically developed training software, or complete with all necessary equipment and third-party software to provide a cost-effective desktop trainer. The devices can also be used in high fidelity crew training simulator systems.
SIMULATION TRAINING DEVICES
If you are interested in finding out more about AFV Sim, our product range or have any questions, please get in touch with our team who would be happy to help.
Call Us:
+44 (0)17 6767 7354